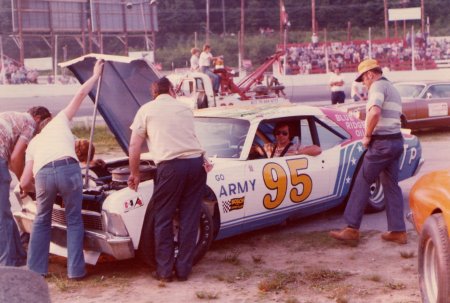 The photos on this page and on pages 23E and 24E come from Terry Cooper. Terry served with the 63th IPCT, Mine & Tunnel, in 1970-1971. They were attached to the 23rd Infantry Division, Americal. Terry's buddy, Gary Senkus, scanned and sent the images to us. Thanks to you both.
To the left: "Hickory Speedway, was on the pit crew for Army car driven by Tommy
Houston."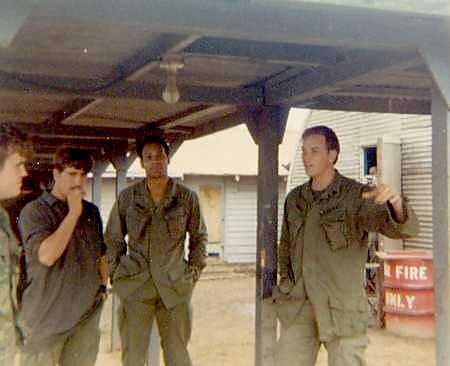 "Sam Bardot, Jerry Auguson, Mike Dean, I think Horn."


Gary Senkus says: "2nd from left Augason, far right Michael Horne I believe."