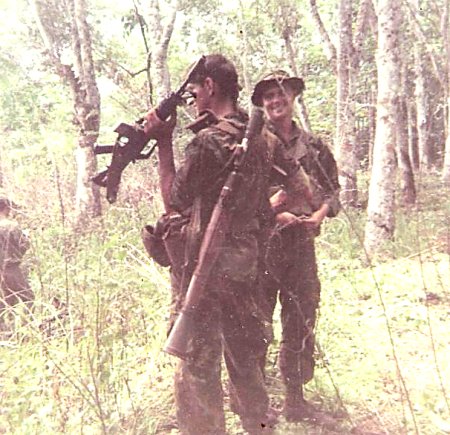 NOTE: There are images on pages 6A, 8A, 14A, 22A, 3B, 21C,19G,18I and 20J that some may find objectionable. Please view at your own discretion.
The photos on this page come from John Lanting. John served with the 61st IPCT attached to the 1st Infantry Division. His tour of duty was 1968-69 and he graduated from BJWS.
To the left: "unknown"