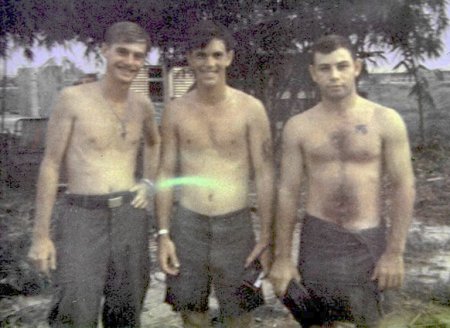 The photos on this and the next page come from Jerry Pritchett.


Ed Wheeler says, "

I came across these photos on a floppy disk that Jerry Pritchett had sent me eight years ago. It's high time that Jerry and I share these with you."


To the left: 1st Infantry Division Trackers in 1967. Ed Wheeler, Chuck Stewart and Tim Gress.