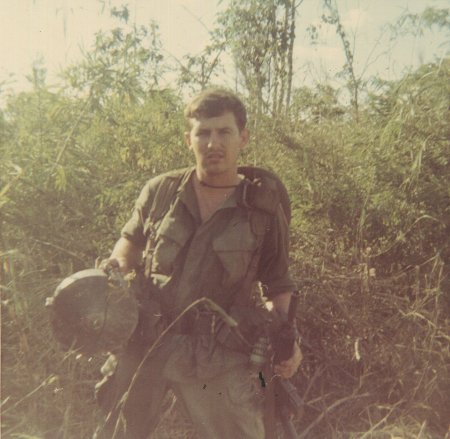 The photos on this and the next page come from Mike Horton. Mike served with the 61st IPCT attached to the 1st Infantry Division in 1969-70. He also served with the 557th IPCT attached to the 101st Airborne Division in 1970-71. Mike was trained at Fort Gordon first as a dog handler. He went to Vietnam with his class, assigned to the 1st Infantry Division and became a Coverman, RTO and VT. When the 1st returned to
CONUS, Mike went to the 101st. Thanks to Mike for sharing these images.
To the left is Mike in the field during his time with the 61st IPCT

.